The History of Sangria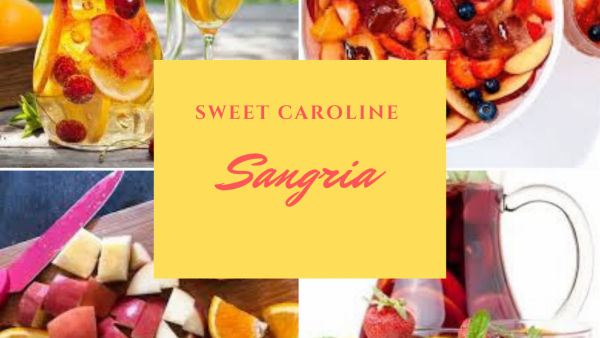 The History and Recipe of Sangria
Sangria is perhaps one of the most popular and well known Spanish beverages. It is a wine punch that originated in Spain during the 15th century. It became so popular that it quickly spread to Portugal and the Spanish colonies.
In those days Sangria was prepared with red wine from La Rioja, local brandy and common fruits such as apples, lemons, oranges, grapes and pears. However as its consumption expanded to different parts of the world, each country made a version with their local wines, fruit and taste.
Sangria became specially popular in Europe during the 19th century as it was served in high society and aristocratic parties and soirees, however it wasn't as well accepted in North America until it appeared in New York in 1964, then it unavoidably spread through the north of the continent.
Sangria comes from the Spanish word for blood: sangre, and it references the intense red color of red wine. There are three types of Spanish sangria: prepared with red wine, the one made with white or sparkling wine called white sangria and Zurra (or Zurracapote), original from the north of Spain and made with red wine, peaches, apricots and nectarines.
The Real Academia Española (RAE) defines sangria as a refreshing beverage made of water, wine, with sugar, lemon and other additions. In the Concise Oxford Dictionary, sangria is translated as "sangaree".
Another theory about how the drink got its name is the one that says that the drink was created to mimic the colour of the blood of a bull that had been killed during a bull fight in Spain. The name therefore takes its name from the blood color. However, this seems a little farfetched as it is unlikely that people would have wanted to drink a drink that was intentionally made to look like blood!
Sangria
The typical ingredients of sangria are red wine, fruit, brandy or cognac and sweeteners such as honey or sugar and soda water. However there isn't an exact recipe and the taste will vary according to ingredients used.
Sangria is very easy to make, however the difficulty lies in the fact that the fruit must be macerated during a couple of hours so the beverage really tastes of fresh fruit, but should be no longer than 3 hours.
Sangria is commonly consumed during the hot Spanish summer months. If you ever decide to travel to Spain be sure to ask the locals where the best sangria is served!
Sangria
Ingredients (remember, these ingredients are just a guide, you can change or add to taste):
1 liter of red wine, ideally from La Rioja
3 peaches
1/2 lemon
2 oranges
1/2 glass of lemon juice
50 grams of sugar
1 glass of freshly squeezed orange juice
1 spiral lemon peel
Preparation:
Peel the peaches, slice them in half and remove the pit. Now cut them in very fine slices. Peel the oranges and slice them very finely, do the same with the lemon
Put the fruit in a container with sugar and brandy, let it macerate up to a maximum of 2 hours
Add the wine, the orange and lemon juice
Add the cinnamon and lemon peel spiral and let cool in the fridge. Serve very cold and enjoy!
There is another variety of this drink which involves white wine and is therefore called White Sangria. This is an even lighter version of the drink and is great for those people who prefer white over red. If you are holding a party, you could always serve both together as the colours of the drink will look really striking together.
White Sangria
3 tbsps of sugar
3 shots of apple liquor
1 lime, slice
1 lemon, sliced
2 ripe peaches, cut into wedges
3 ripe green apples, cored and cut into wedges
1 bottle dry white wine (such as Rioja)
1 pint raspberries
Sparkling soda water
Directions:
Combine the sugar, apple liquor, lime, lemon, peaches and apples in a large drink jug.
Cover with the white wine and chill for several hours
To serve, spoon the fruit into glasses, adding some raspberries to each glass, then pour the wine over the top.
Top off the glasses with soda water and serve.