About Us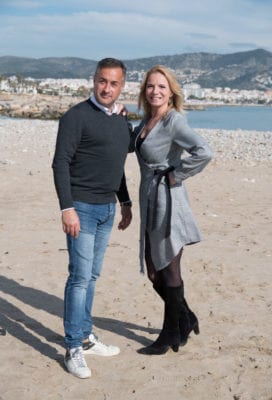 We established Your Home In Spain to realise our aspiration to deliver a personalised real estate experience to our clients. After working for large and luxury real estate companies we missed the personal touch. It was about the sales and not about the customer. We do not believe or feel comfortable with such approach anymore and therefore we founded Your Home In Spain being able to offer a boutique service where it is all about you
We have the flexibility to cater to our client's individual needs and requirements. We take pride in achieving the very best for each and every client, and never compromising the client's interests. We believe in adding value to every aspect of our client's real estate transactions.
Your Home In Spain will always focus on great results and building trusting and meaningful relationships with our customers. Everything that we do is predicated on an understanding that the vendor is looking for the optimum price and the buyer is looking for the optimum home.
Combined over 40 years of experience in the Real Estate business, we enjoy finishing each day knowing that our business had made a positive impact on our client's and customers ability to realise their personal needs and aspirations.  Our desire to make people smile is behind all of our achievements, and makes dealing with Your Home In Spain a great pleasure.