Sell your home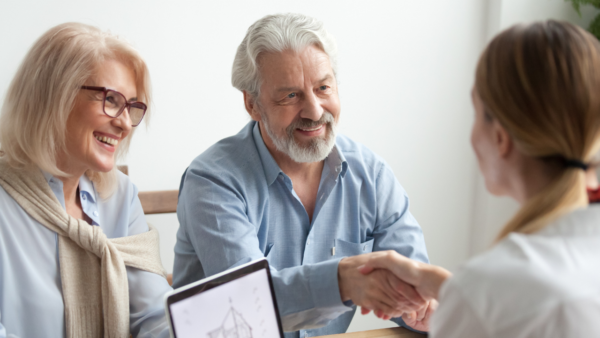 Do you want to move forward with your life, but feel "stuck" because your house hasn't sold yet?  This is a thought that causes stress and keeps many homeowners up at night, but it doesn't have to be that way for you. No matter your situation we can help you.
To qualify for this opportunity, simply contact us.
You should never give away your information on a website if you don't know why the website owners are asking for it. To be fully transparent, we are requesting that you submit your housing information today so that we are able to do our due diligence on your house, compile the proper research, and calculate an offer for your within the next 48 hours. Your Home in Spain buys, sells, and rents homes through a very systematic approach. You will NOT need to pay us a commission when we purchase your house. We are not for everybody, but if you're looking to sell your house quickly to a local real estate expert who can work with you directly, then it makes sense for you to request an all-cash offer today!
Why choose to sell with Your Home in Spain
We are international property experts with unrivalled knowledge and experience in foreign markets. The strength of overseas markets means that demand has never been higher for Spanish property. Our hands-on knowledge and skills ensure that we can deliver an outstanding service to individuals who are seeking to sell their property or portfolio.
We have a selected network of agents, marketers, and sales representatives to ensure that we can find the right buyer for your property and ensure you get the best deal possible. We also liaise with property professionals in the legal and financial fields to ensure that the process is as fast and efficient as possible. With access to international portals and registered buyers, Your Home In Spain is the best partner to sell your Spanish property.
Not many others provides a more comprehensive service than us…
We pride ourselves on offering only the best and most comprehensive service to our clients, whether you're selling a villa, townhouse or even an apartment. We promise to leave no stone unturned to secure the best buyer for your property, ensuring you receive the best deal possible.
Experience and knowledge
We are experts in the Spanish property market, with decades of experience dealing with every stage of the selling process on a huge number of transactions. We make the selling process easy by simplifying legalities and property jargon to ensure your sale is quick and stress-free. This expert knowledge and experience allows us to attract high calibre buyers from around the world.
Selected agent network
Our selected agent network knows the market inside out and allows us to cut down the time it takes to find potential buyers. We provide our services in high demand areas of Spain such as the Costa Blanca, Costa Calida, Costa Dorada, Mar Menor and Murcia area with dedicated teams of multi-lingual property professionals.
Massive portal exposure for your home
Your property is marketed on all of the major property portals across Europe and Internationally, ensuring it is distributed to hundreds of websites. We ensure all our properties have high-quality photographs and engaging descriptions to drive enquiries.
Accompanied viewings
We accompany all potential purchasers to every viewing to fully demonstrate your home and highlight the key benefits. All potential buyers will have been pre-qualified before viewing to eliminate timewasters and ensure only genuine buyers are presented to you.
Dedicated marketing team
We understand that each property is unique and must be marketed as such. We have a dedicated property marketing team who are constantly developing new ideas and ways to reach buyers by designing and writing exciting property adverts that sell the key features of your property. Each vendor we work with benefits from expert marketing knowledge and being included in beautifully designed brochures and adverts.
Huge market coverage
Each property launch has its own dedicated marketing campaign and we are regularly featured in regional and national press. We have an extensive property portal reach and we ensure that your advert really showcases the key features of your property. We also regularly host and attend large property events which help to promote your property and our brand – ultimately resulting in an influx of enquiries.
Highly trained and experienced partners
Many of our partners are multi-lingual and have lived in Spain for several years, resulting in them being well placed to advise on the best locations and property types. They can also talk buyers through the process and legalities involved with purchasing a home in Spain. Our extensive buyer services all add to our prowess in selling property just like yours.
Personal approach
You'll always be kept updated on the status of your property via progress reports, and no large decisions will be made without your approval.