Buy your home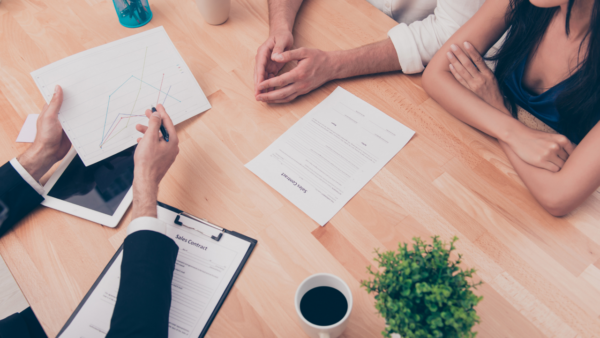 Our success is built on relationships, not quickly turning over clients
We know all the details of each transaction with every new client that comes our way. Our business is based on client referrals. We focus on building relationships with our clients. No pressure. No sales pitches. We take the time to find the right place, and we don't hesitate to be brutally honest about properties that may not be a good investment or match for you.
We bring a competitive edge
We have proven strategies that have led many of our clients to find the right home whether it's preparing an offer or thinking a little outside the box to find that right property. We know what approaches work best for the different areas and property options available.
We know the ins and outs of the spanish real estate market
To avoid unnecessary risk and to a make a confident investment, our skills and expertise will help you understand current market trends.
We hear you
We listen and ask the right questions to make sure we can build a strategy to finding the kind of property you like, whether it's a villa in an emerging neighbourhood or an apartment in a short walk to the sea.
We have the right people in our corner
We have cultivated an excellent rolodex of reputable real estate lawyers, mortgage brokers, contractors – everything you need that may surface around your buying experience.
Why choose to buy with Your Home in Spain
We are international property experts with unrivalled knowledge and experience in foreign markets. The strength of the market means that demand has never been higher for Spanish properties since 2013. For 2020 a growth of 2.5% is predicted, an impressive number in comparison with many other European countries. Our hands-on knowledge and skills ensure that we can deliver an outstanding service to individuals who are seeking to sell their property or portfolio.
We have a selected network of agents, marketers, and sales representatives to ensure that we can find the right property and ensure you get the best deal possible. We also liaise with property professionals in the legal and financial fields to ensure that the process is as fast and efficient as possible. Your Home In Spain is your best partner to buy Spanish property.
Not many others provides a more comprehensive service than us…
We pride ourselves on offering only the best and most comprehensive service to our clients, whether you're buying a villa, an apartment or even a commercial investment. We promise to leave no stone unturned to secure you receive the best deal possible.
Experience and knowledge
We both are experts in the Spanish property market, with decades of experience dealing with every stage of the buying process on a huge number of transactions. We make the process easy by simplifying legalities and property jargon to ensure your purchase is quick and stress-free. This expert knowledge and experience allows us to serve high calibre buyers from around the world.
Extensive agent network
We have several properties in high demand areas of Spain such as the Costa Blanca South, Mar Menor, Costa Calida, Murcia area and Costa Dorada, with dedicated teams of multi-lingual property professionals. Our extensive agent network knows the market inside out and allows us to cut down the time it takes to find the right property.
Accompanied viewings
We accompany all potential purchasers to every viewing to fully demonstrate your home and highlight the key benefits. All potential buyers will have been pre-qualified before viewing to eliminate timewasters and ensure only genuine buyers are presented to work with us.
Dedicated marketing team
We understand that each property is unique and must be marketed as such. We have a dedicated property marketing team who are constantly developing new ideas and ways to reach buyers by designing and writing exciting property adverts that sell the key features of the property.
Each vendor we work with benefits from expert marketing knowledge and being included in beautifully designed brochures and adverts.
Highly trained and selected partners
Many of our selected partners are multi-lingual and have lived in Spain for several years, resulting in them being well placed to advise on the best locations and property types. They can also talk you through the process and legalities involved with purchasing a home in Spain. Our extensive buyer services all add to our prowess in buying property just like yours.
Personal approach
You'll always be kept updated on the status of your purchase and property via progress reports, and no large decisions will be made without your approval.